The big day!
At Emi Floral Designs, we are dedicated to making your wildest floral dreams a reality. From bouquets to buttonholes, arches to chandeliers, we have experience creating all. 
After completion of an initial questionnaire where we can gather some insight into the style and ideas you have for your special day, we prepare a quotation for review. From there, we arrange several one-to-one meetings which will cover everything from your flower preferences, colour scheme and overall styling for the day. At Emi Floral Designs, we are happy to guide you every step of the way, in order to ensure every last detail is perfect and makes your day magical.  
We take on a select number of weddings each year to allow time for each client to have the best planning experience possible, working closely together to bring their vision to life.
We love to get to know each and every one of our clients and truly create the most fabulous floral memories for you to cherish your day.
Our 2024 diary is now open!
If you have a vision for your special day you would discuss further, please complete the form below & we will be in touch shortly.
It's a joy and privilege to be chosen as the florist for your special day.
We are very honoured to have been part of all our clients big days and excited for all upcoming! Every wedding is completely different in style, colour scheme and size- and we throughly enjoy creating each.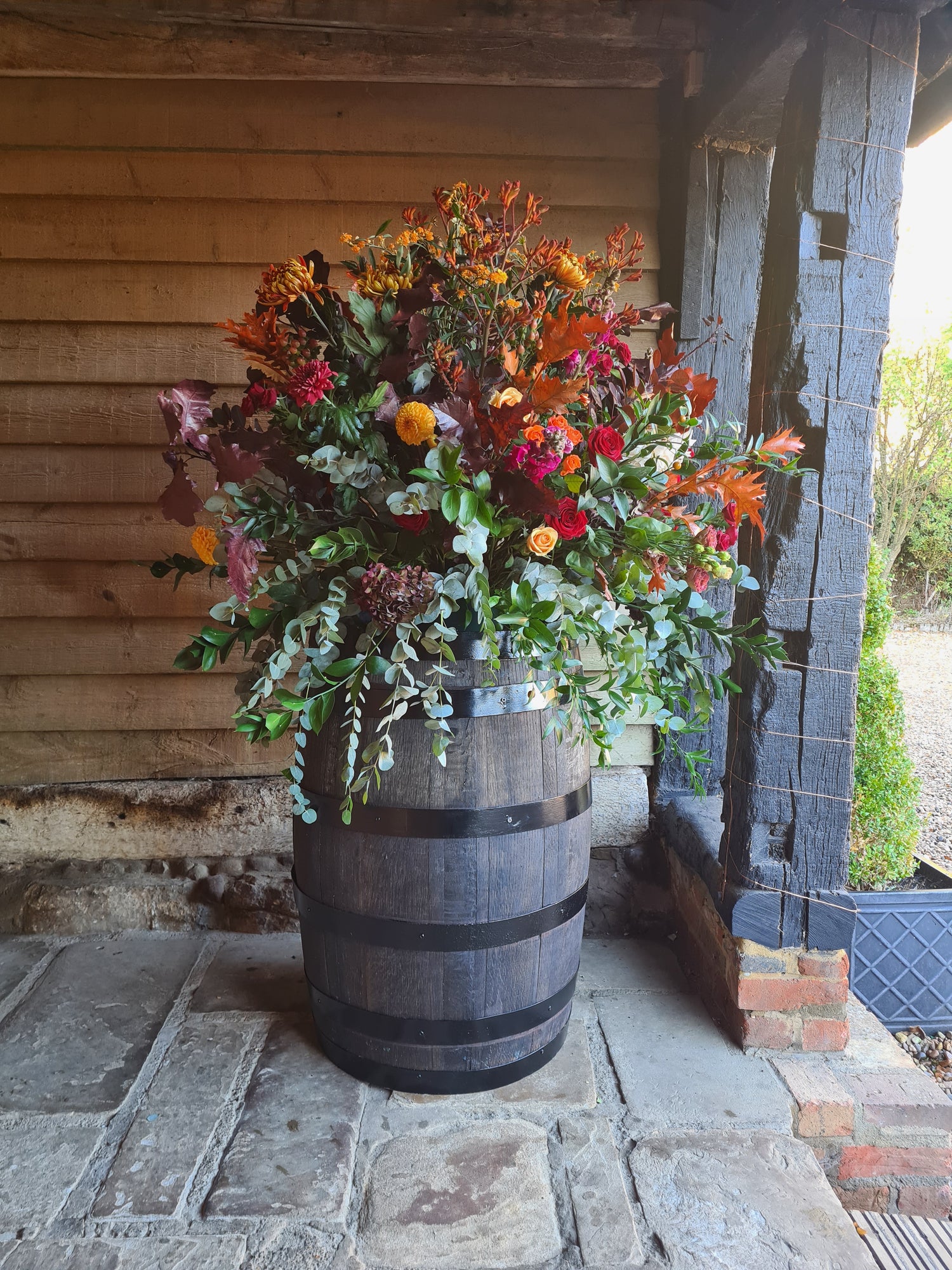 Pedestal
Pedestal's can be a great statement for the ceremony and in this case were positoned on top of a barrel and used as a focal entrance point. This client choose a gorgeous range of autumnal flowers in reds, oranges and dark plum, which was accompanied with eucalyptus and deep green foliage- we can adapt to any colour scheme!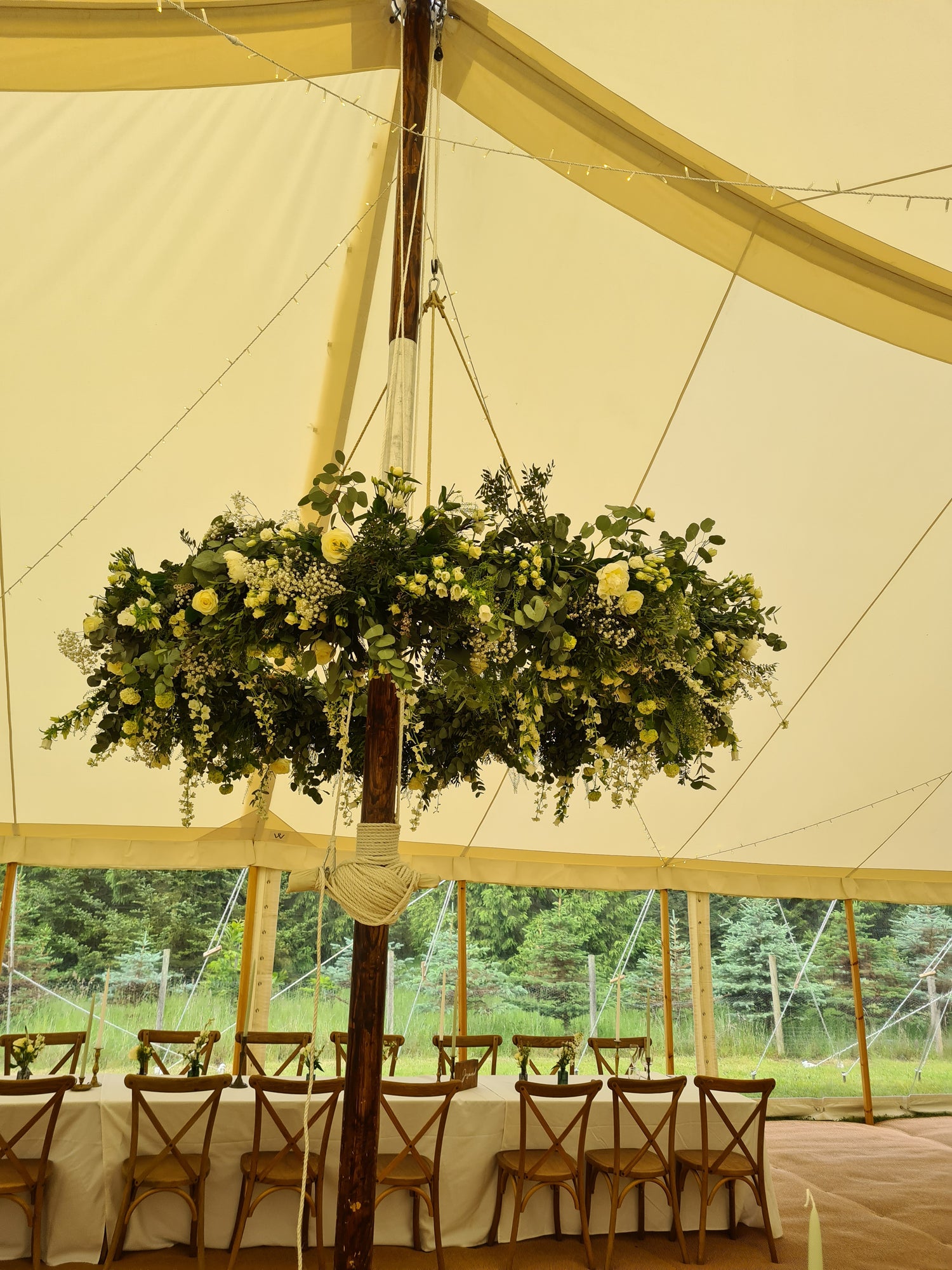 Hanging Chandelier
A hanging chandelier is a real show stopper and an immediate talking point. For this design, we used a combination of foliages and white blooms- simple & sleek. The trailing delphiniums are the final elegant touch.
A chandelier is dependant on your venue but we welcome any enquiries and are happy to discuss what would be possible!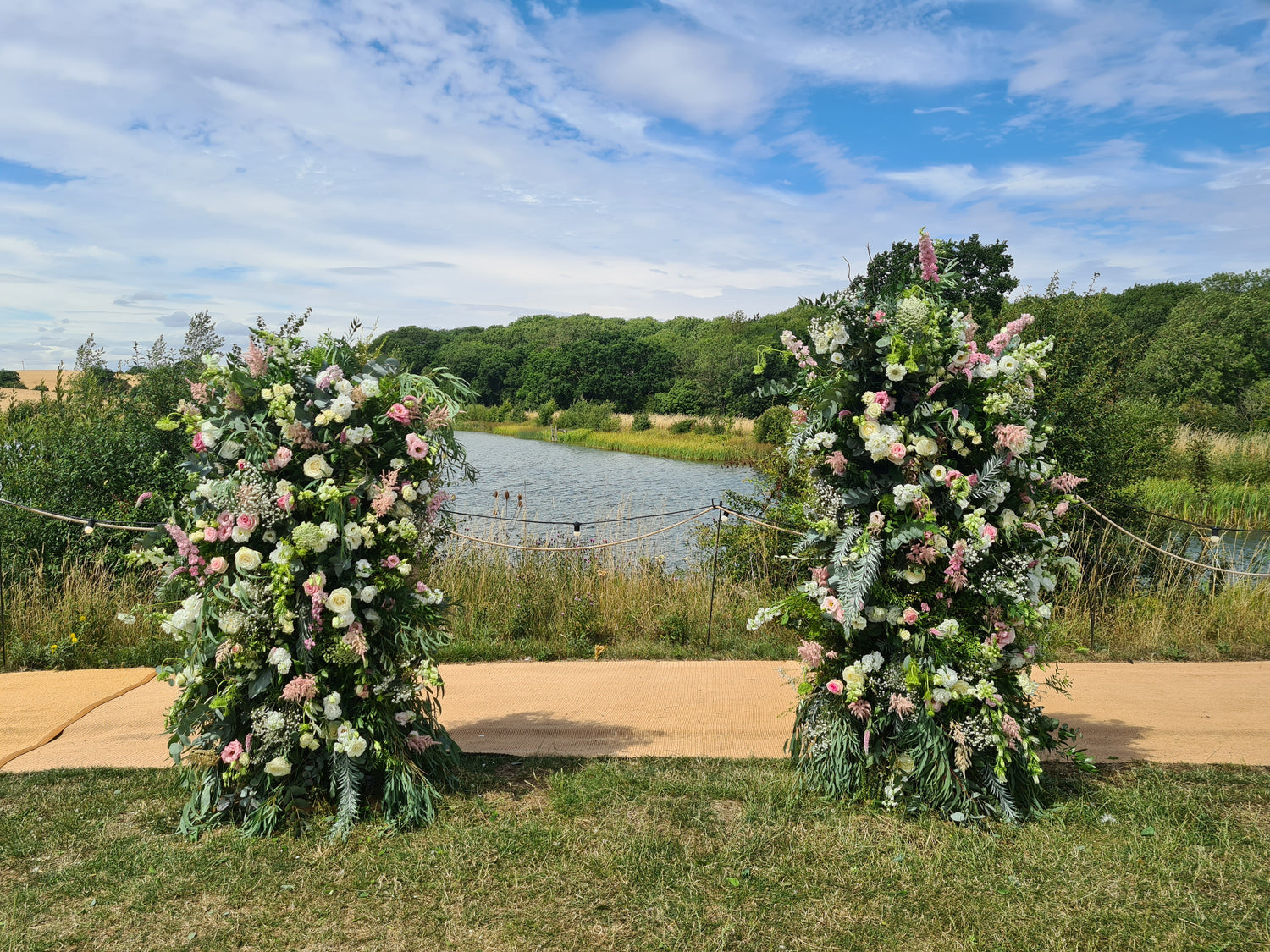 Partial Arch
A full arch or a partial arch (as pictured) will beautifully frame the happy couple and is a real statement piece. This partial arch was created for an outdoor ceremony and blends gorgeously into the idyllic scenery behind. This was later repurposed and stood behind the top table, to be enjoyed for the full day!